COVID-19 vaccinators in Rumbek cross streams and swamps to vaccinate cattle keepers
Posted on: 2023-03-25. By Maidodo Juma Maidodo - Communication and Visibility Specialist MoH/PMU
---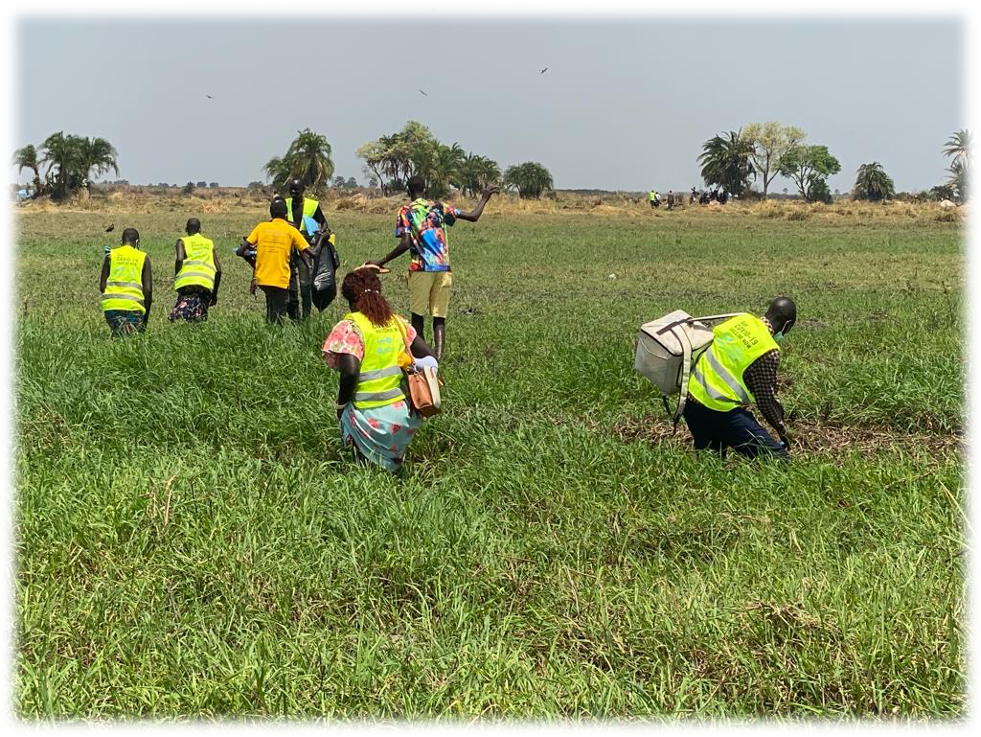 As part of the ongoing National COVID-19 Vaccination Campaign, vaccinators in Rumbek are crossing streams and swamps to reach cattle keepers in the remote cattle camps in Lakes State.
The County Health Department (CHD) says it is impossible for the cars to reach the cattle camps located around the swampy areas that are difficult to navigate.
The County Health Director, Mr. John Deng Machiek said the vaccinators took it upon themselves to cross the streams on foot so they can reach where many cattle keepers have not been vaccinated.
"As you can see, we have reached this far with these cars, now its upon us to cross the streams on foot so we can reach our people with this life saving vaccines," said Deng.
Mr. Deng stress more on reaching remote areas especially the toich (swampy areas) before the start of the rains which will make the roads impassable.
"We are now focusing on reaching the Toch areas before the rain season starts which will make it impossible for the team to reach like where we have, we have reached today" Deng stressed.
The current vaccination campaign targets around 7,000 people in Rumbek Central County of Lakes state.
"Our target is to vaccinate seven Thousand people aged 18 and above" Deng said.
In January this year, the National Ministry of Health, World Health Organization and UNICEF, through support from the World Bank, launched a nationwide COVID-19 vaccination campaign following the arrival of 3.9 million vaccine doses into the country.