Health Minister and Partners meets VP for service cluster
Posted on: 2023-10-04. By; Maidodo Juma Maidodo
---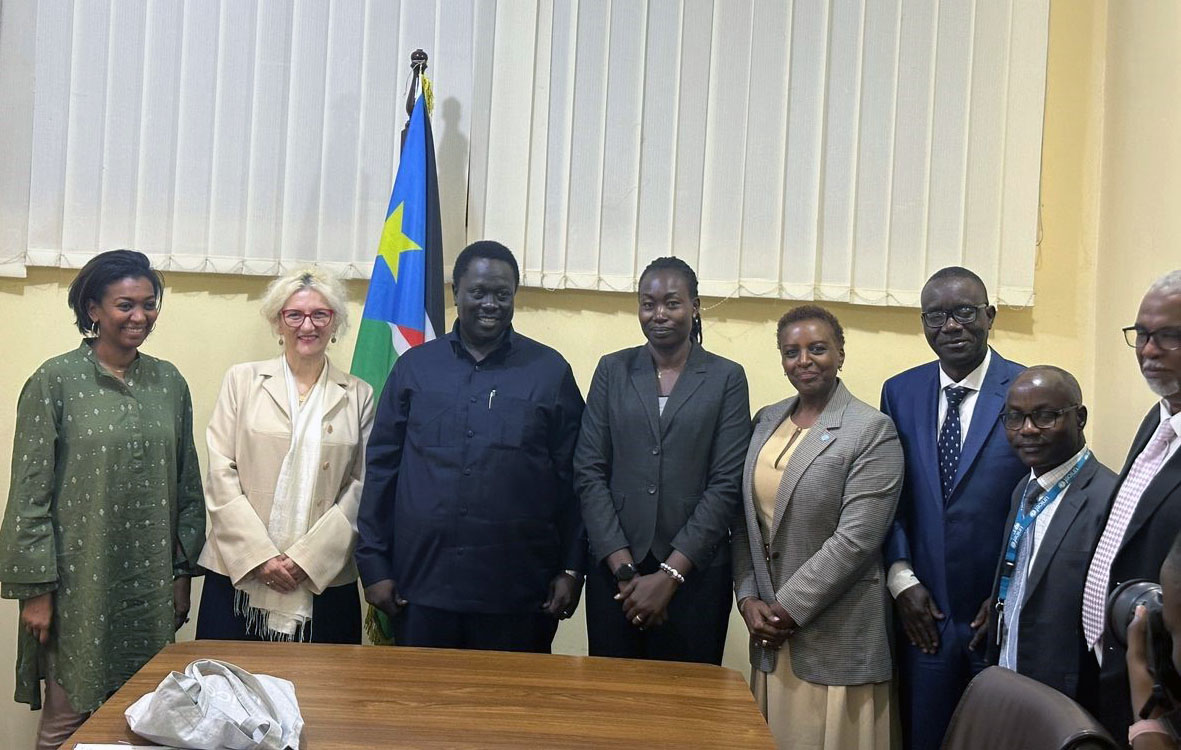 Juba ,4th October 2023,
---
The National Minister of Hon. Yolanda Awel Deng Juach, the newly appointed UNICEF regional director, Ms. Etaleva Kadili and UNICEF South Sudan Representative Hamida Lasseko met with the vice president for cluster service H.E Hussein Abdelbagi Akol.
Speaking after the meeting, Hon. Yolanda Awel said the meeting was more of an introduction of the new regional director and an opportunity to brief H.E the head of the Services cluster on policies, activities the national health ministry and partners are currently undertaking.
"The ministry of health together with health partners are introducing a new approach on how to utilize funds for better services" Hon. Yolanda Awel said.
On her part, the newly appointed UNICEF regional director Ms. Etleva Kadili renewed UNICEF'S South Sudan commitment in supporting children and people in the areas of child protection, Health, Wash and Education.
Meanwhile, the vice president for service cluster, Hon. Hussein Abdelbagi Akol assured UNICEF of the Government's commitment and support during her tenure as Regional Director.
Chennai escorts
Kochi escorts