South Sudan Health Minister in Tanzania to participate in the Human capital summit.
Posted on: 2023-07-27. By; Maidodo Juma Maidodo
---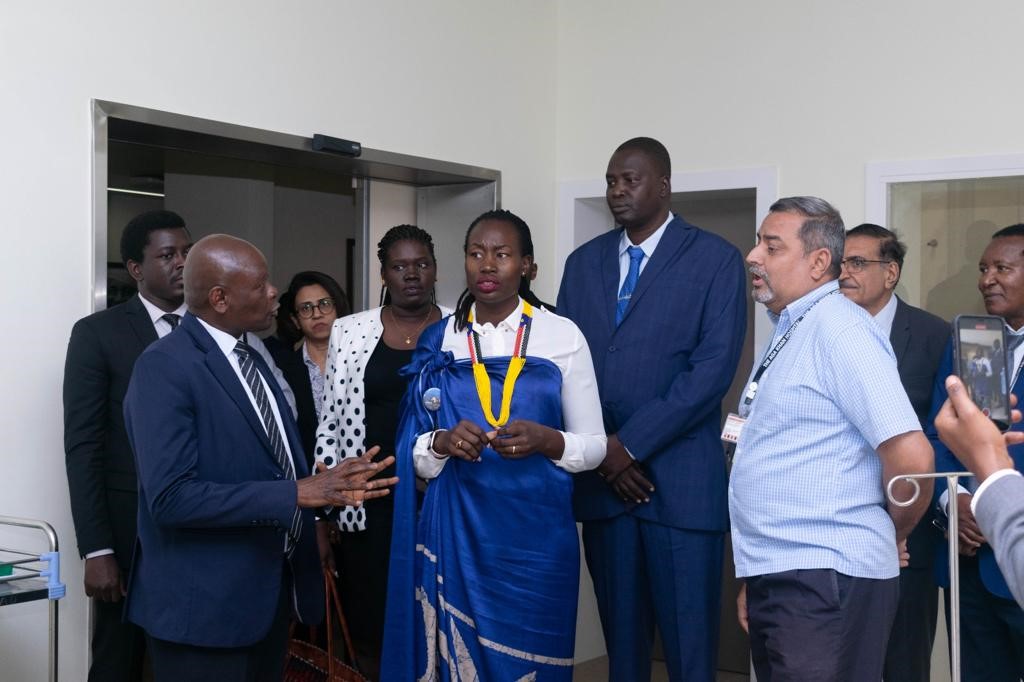 The National Minister of Health Hon. Yolanda Awel Deng is in the Tanzanian capital Dar es Salaam, to participate in the ongoing Africa Human Capital Heads of State Summit. Hon. Awel is joining other heads of the state in Tanzania in her capacity as head of the Health Ministry in South Sudan.
Hon. Awel Will be using the occasion to strengthen calls for support to the health sector in South Sudan.
In other development, Hon. Yolanda Awel Deng Juach and South Sudan ambassador to Tanzania Amb. Deng Madol Obed visited Aga-khan Hospital to acquaint her herself with operations of the hospital.
The two-day summit will bring a bottom-up demand to human capital prioritization and investments (via technical workshops in all Sub-Saharan countries) by discussing challenges and bottlenecks to human capital accumulation along with identification of priorities and drivers of growth.
This year's summit is being hosted in Tanzania through the support of The World Bank in collaboration with the Government of the United Republic of Tanzania.
free porn videos
free sex videos