Ministry of Health and Partners convened an emergency Coordination meeting to consolidate efforts to support and respond to health crisis from the influx of returnees fleeing Sudan conflict.
Posted on: 2023-05-03. Maidodo Juma Maidodo - Communication Specialist (MoH/PMU)
---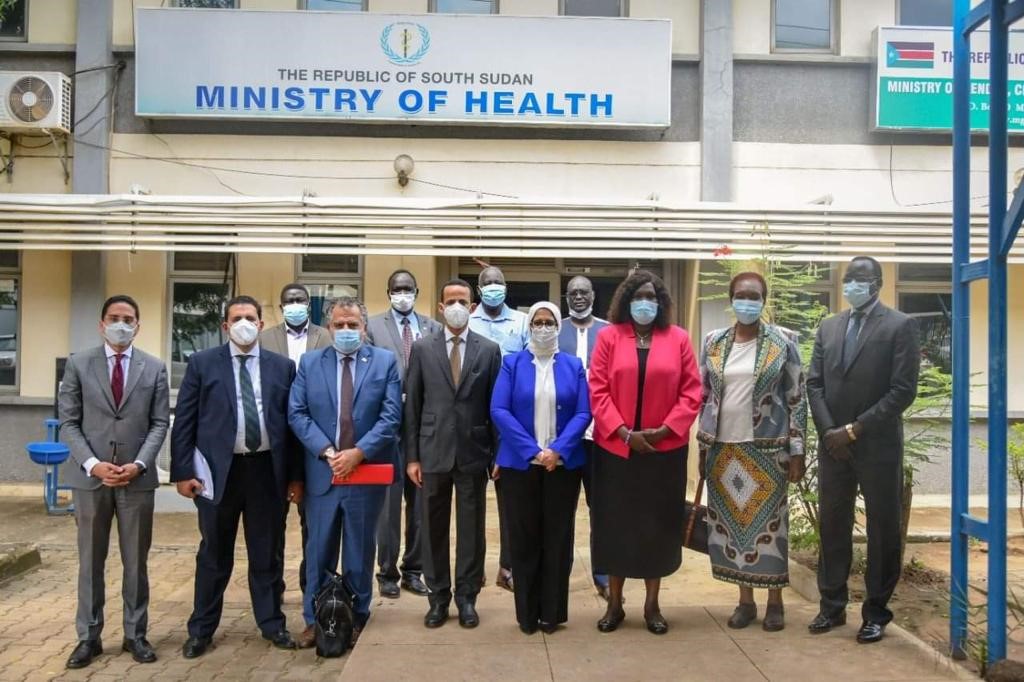 The national ministry of Health in the capital Juba is alert of the influx of returnees fleeing Sudan following the ongoing internal conflicts among the country's army forces and the dangers it poses to the already fragile health system pigeon-holed with severely underdeveloped, high prevalence of communicable diseases, inadequate infrastructure, and shortage of trained medical personnel.
On 15th April 2023, conflict broke out in the Sudanese capital Khartoum between forces of General Abdel Fattah al-Burhan, the head of Sudan's ruling council and the leader of paramilitary Rapid Support Forces (RSF) General Mohamed Hamdan Dagalo who is Burhan's deputy in the council.
The fighting has so far displaced thousands of people to the nearby countries. Countless of those fleeing the Sudan conflict are south Sudanese who were refuging in Sudan following years of unrest in South Sudan. Those arriving in South Sudan are sheltering at boarder areas like Renk, Raja, Aweil, parts of Abyei, Warrap and with few being airlifted to Juba from Paloch.
The influx of the returnees is a worrying sign to the health ministry given the limited resources and limitation of access and use of health services in South Sudan. It is estimated that only 44% of the population in South Sudan live within reach of health facilities and have consistent access to primary care services. various donor funding mechanisms have financed primary health care services in the country but due to the global economic constrains perpetuated by the rising conflict across the globe and COVID-19 outbreak, most of the health funding have been reduced making it hard for the health Ministry to fulfill its mandate of ensuring standard robust health systems with well-trained health care workers and expanded health facilities to meet the increased demand of the health sector.
To prepare and respond to any un forsen health encounters, The National Ministry of Health under the auspices of the Hon. Minister Yolanda Awel Deng convened an emergency Coordination meeting with partners to consolidate efforts to support and respond to health crisis that may arise from the influx of returnees, IDPs and Refugees affected by the current crisis trendy in Sudan.
The ministry said the entry and over populaces at arriving appoints may led to an outbreak of diseases and in turn put the health segment under stretched pressure to contain and manage on time.