Health partners come together to boost essential health care service delivery
Posted on: 2023-03-08. By Maidodo Juma Maidodo - Communication and Visibility Specialist MoH/PMU
---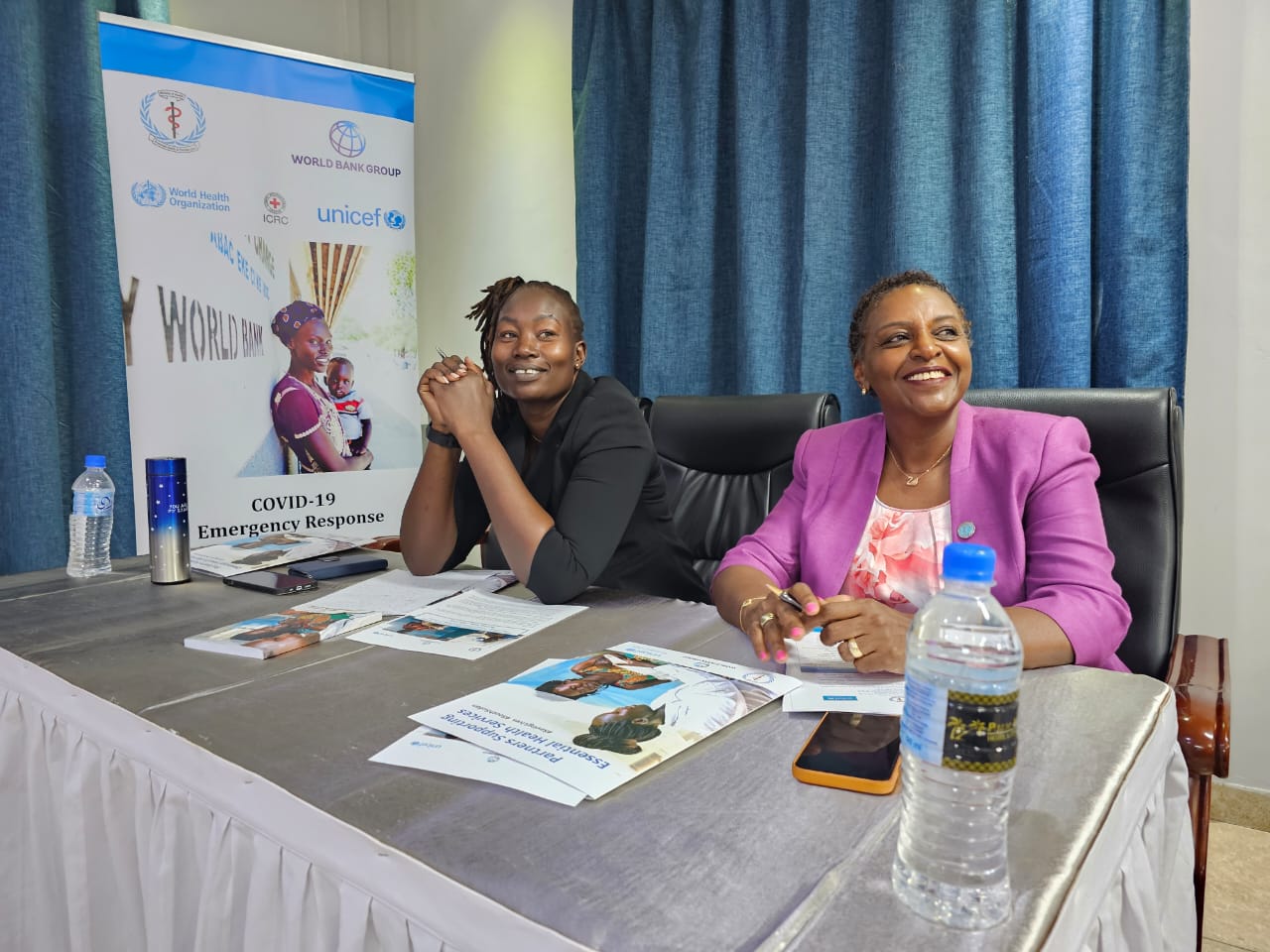 In a move to enhance additional impact-oriented essential healthcare service delivery across the country, government and health practitioners have appealed to the implementing partners to increase efforts in ensuring all healthcare services reach the most vulnerable.
Under the COVID-19 Emergency Response and Health System Preparedness (CERHSP) project, UNICEF, the National Ministry of Health and partners have collaborated to strengthen the response to COVID-19 while consolidating health service delivery for the refugee and host communities in Upper Nile, Jonglei and Unity states, as well as the Pibor and Reweng Administrative Areas.
To achieve this, UNICEF and the Ministry of Health, with support from the World Bank, brought together over 40 officials, ranging from the National and State Health Ministries and the implementing partners, for a 2-day technical consultative workshop.
The workshop is designed to support health partners and the implementation of CERHSP during 2023 and beyond. The meeting provides a platform for health partners and the government to share their lessons learned, achievements, challenges and the way forward.
While opening the workshop Tuesday morning in Juba, National Health Minister Hon. Yolanda Awel Deng appealed to donors and implementing agencies to continue investing in South Sudan's health sector. According to the World Health Organization (WHO) South Sudan's 2021 Annual Report, health sector allocation of the national budget has remained below 2% for the last five years, with the country disproportionately depending on development assistance for health at over 70% of its total health expenditure.
"To the business community, individual well-wishers, community members and the politicians, please do your part. How will you do your part, it's just by investing in the healthcare sector. If you invest in our health sector, you are investing in the nation, stability, and the people who will be the next generation," said Hon. Awel.
Meanwhile, UNICEF Representative Hamida Lasseko urged the participants to utilize the workshop for the health partners and the government to continuously deliver essential health services to the local population.
"We should focus on collaborative responsibility in the health sector. These conversations should come up with clear areas where we can improve and make a difference.
"But our approach should be community-based interventions because that is where the Ministry of Health and UNICEF can strengthen those systems on the ground, in health facilities and for the people," she said.
Hamida, however, recognized the strong commitment of donors, government entities and health partners for continuous efforts in providing health services across the country.
"The growing percentage of COVID-19 vaccination coverage is amazing. Previously, we were talking about having vaccinated only 4 per cent but now, we have gone up to 50 per cent, making South Sudan in line or better than some neighbouring countries in terms of the targeted vaccinated population," said Hamida.
free porn videos
free sex videos