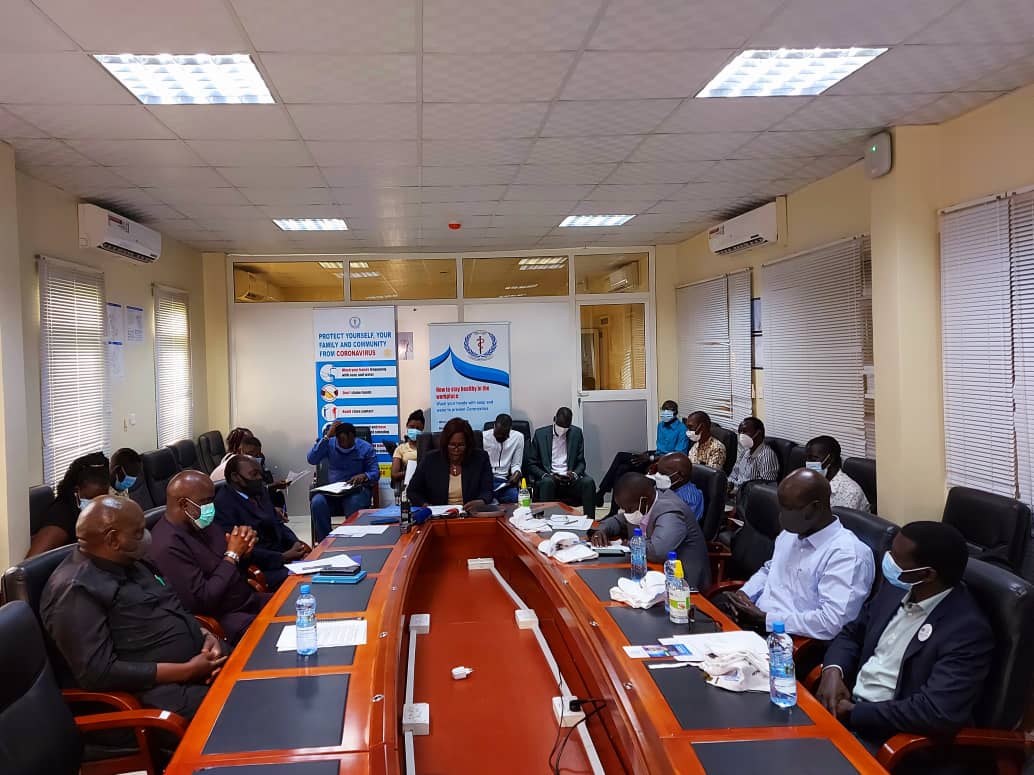 STRATEGIC PLAN TO FIGHT VIRAL HEPATITIS IN THE COUNTRY
The national Ministry of Health and Health partners have launched two documents for a strategic plans to fight viral hepatitis in the country. The announcement was made by the national minister of health Hon Elizabeth Achuei and the WHO country representative among other senior officials, in a ceremony conducted at the national public health lab, emergency operations center in Juba on 2nd September 2020.Speaking during the launch, minister Elizabeth said the vicious plan is aimed at building leadership and cooperation with other partners to combat to adverse impact of all groups of hepatitis in the country.
The plan is envisioned to end the viral disease by the year 2030.The two documents entails guidelines and practical skills to direct the frontline health personnel and doctors to monitor and identify, test and treat patients affected by the viral hepatitis. Hepatitis is an infection of the liver caused by the viruses and it has become a major public problem across the globe that needs cure.
---
---
---