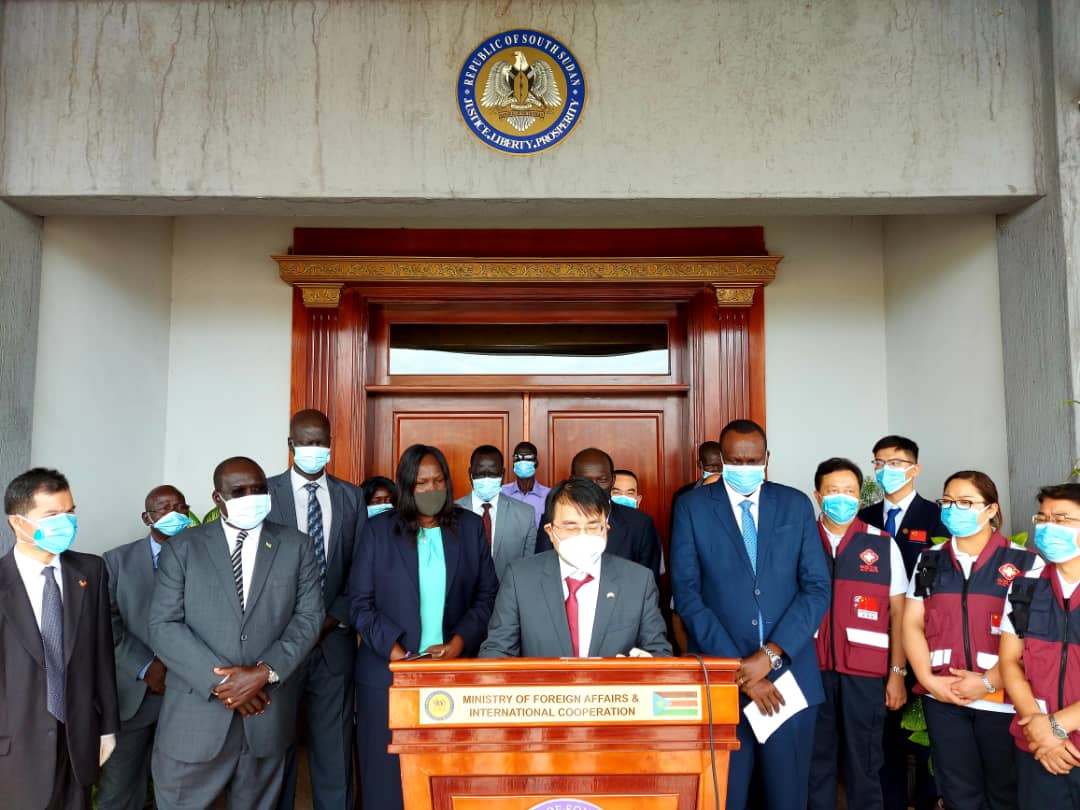 China-South Sudan Mutual Health Bond
A team of eight medical experts on infectious diseases from the People's Republic of China arrived in Juba on Wednesday, as a gesture by Chinese president Xi Jinping to provide rapid intervention for Covid-19 pandemic across African continent. The team accompanied by another eight batch of Chinese Medical team, upon arrival at Juba International Airport was warmly received by the national minister of health, Hon Elizabeth Achuei and the Undersecretary of the ministry of foreign affairs and international cooperation, Chinese ambassador to South Sudan and senior government officials from the government of South Sudan. Speaking to the Media after reception, the minister of health Elizabeth Achuei applauds the solidarity shown by the people of China to South Sudan during a time when world is facing unprecedented threat of covid -19 pandemic. She said her ministry will work hand in hand with the Chinese Medical Experts to enable her staff gain more experience as well as expanding better medical services to various health facilities in the country.
In the same event, South Sudan also received tons of personal protective equipment among them are 50 ventilators and covid-19 testing kits which shall boost the fight against the virus across the country. In addition to the eight specialists, another eight batch of medical team also arrived in Juba, as a continuous medical cooperation exchange between Beijing and Juba, to provide regular medical support in all referral Hospital across the country. The specialists hailed from Anhui province, one of the most breeding regions for Chinese doctors.
---
---
---